Features
True Grit
Entrepreneurs tackle—and overcome—the odds
By Suki Casanave '86G
Part 2 of a two-part series
Also read:
"They've Been There"
"From the Classroom to the Boardroom"
"Debut of Green Shoes"
Rick Marini '94 is moving at warp speed--working 80 hours a week, barely stopping to eat, hardly pausing to sleep. The pace is relentless. But Marini is pumped. He's building a new company, and he's pretty sure it's his billion-dollar opportunity. "Being an entrepreneur is a rollercoaster—you have to have a strong stomach," says Marini. "It's hard, but I love it."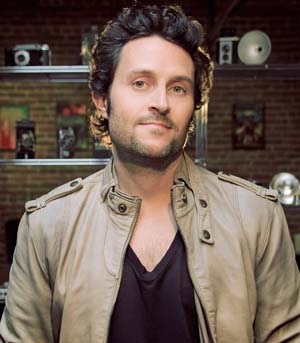 Shauna Regan


Best known as the co-founder of Tickle.com, the social networking site he sold to Monster Worldwide for over $100 million, Marini is now on to his latest venture, BranchOut.com, a professional networking app on Facebook that has dazzled the cyber world with its growth and attracted big-name investors. It also landed Marini an invitation to a private dinner at the Louvre in Paris, where he found himself chatting with Google founder Eric Schmidt, Skype founder Niklas Zennstroem and Mark Zuckerberg of Facebook fame. "We were basically sharing advice, trading insights on how the Internet can increase economic growth," says Marini, describing the eG8 Forum hosted by France's President Nicolas Sarkozy.

The story of how Marini came to be known as the visionary behind the Internet's "next big thing" (as some industry watchers have dubbed BranchOut), begins in Merrimack, N.H., where he grew up playing sports year round. As point guard on the basketball court, he had to manage the tempo of the game and learn to work closely with a team. On the tennis court, he learned self-reliance and focus. He credits his dad with helping him develop the drive to excel. "I'd come home and he'd have a full workout designed for me," says Marini.

When Marini headed off to UNH's Whittemore School of Business and Economics, he approached his education like the businessman he would later become. "I wanted a good return on my investment," he says. "I wanted to get the most out of every class. I talked to my professors and I took advantage of their office hours." Marini's diligence earned him a financial analyst position at Fisher Scientific when he graduated. Three years later, after impressing colleagues with his talent—and his penchant for working nearly round the clock—Marini was on his way to Harvard Business School.

At Harvard, he met James Currier, another New Hampshire native, who became a good friend. In 1999, with the dot-com revolution in full swing, Marini turned down a high-paying job offer and helped Currier launch Tickle.com, which became the biggest personality-testing website in the world—and the No. 18 site overall. Questions like "What breed of dog are you?" and "Who is your celebrity match?" flew around the Internet with pass-along emails, becoming early proof of the power of viral marketing. After selling the company in 2004, Marini stayed on for a couple of years, and then took off on a round-the-world trip. "It had been five long years, and I was pretty burned out," he says.

As he traveled, Marini kept up from afar with the ever-changing world of high-tech startups. "I remember sitting on a beach in Thailand and running to a nearby Internet cafe to check the tech news back home. I'd read about all my friends who were starting and selling companies or becoming venture capitalists. I wanted to be back in the game."

In 2008, Marini returned to San Francisco and launched SuperFan, a social entertainment site. But one day he was trying to help a friend who needed an introduction at a particular company—and he couldn't recall which of his 1,500 Facebook friends worked there. "I had no way to figure it out," he says, "so I asked my head of engineering to help me build a widget to identify the right person in Facebook. We realized immediately that there was huge potential here."

Five weeks later, BranchOut was up and running, and the media was buzzing about the new "LinkedIn for Facebook," which capitalizes on the idea that your real friends are the ones mostly likely to help you find a job. A few days after the launch, Marini had calls from eight venture capitalists. A week later, he had a $6 million commitment from Accel, a top investing firm and a major investor in Facebook. Marini's "next big thing" was taking off.



Page: 1 2 3 4 Next >

Easy to print version

blog comments powered by