Alumni News
Let's Connect
It's social. It's networking. It's UNH Connect.
By Erika Mantz
Easy to print version
This just in: UNH has a new online alumni community—UNH Connect—and we hope you'll visit soon. It was more than a decade ago, when Wildcat World was launched, that alumni first had the opportunity to connect with one another in cyberspace. Now it's time to expand the UNH online universe with new opportunities for networking and social interaction at unhconnect.unh.edu.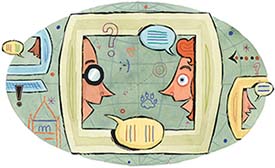 Adam McCauley
Designed to integrate with, not replace, other social networking sites, UNH Connect is more than a great way to stay in touch with friends. "It's about opening doors to the entire university community and customizing it to meet your needs," says Bridget Finnegan, director of UNH's New and Emerging Media team.
"We're taking advantage of technology that allows alums to better connect with each other and with their alma mater," says Steve Donovan, executive director of the Alumni Association.
Those who log in before Sept. 18 will be entered in a drawing for a Homecoming Weekend package, which includes football tickets plus lodging and meals at the Three Chimneys Inn, or one of two iPad Minis. Everybody who logs in, though, will be a winner: Welcome to UNH Connect!
Start Connecting
Search job listings
Find a career mentor—or be one
Search alumni-owned business listings, and post your own
Discover alumni events in your area
Get in touch with long-lost friends
Create a profile
Share photos
Read Class Notes and share your news
Navigate easily between your favorite social networking sites and UNH Connect
Join discussion groups open only to other UNH alums
Check out the 'Cat's Eye Web Cam
Questions? Suggestions? Need help navigating the new site? Contact the UNH Connect team at support.unhconnect@unh.edu. Your feedback is welcome and encouraged. ~


blog comments powered by