In Memoriam
Cornelia "Connie" Constable Kitfield '43, '61G, '70G


She taught math and traveled the world.





By Karen Tongue Hammond '64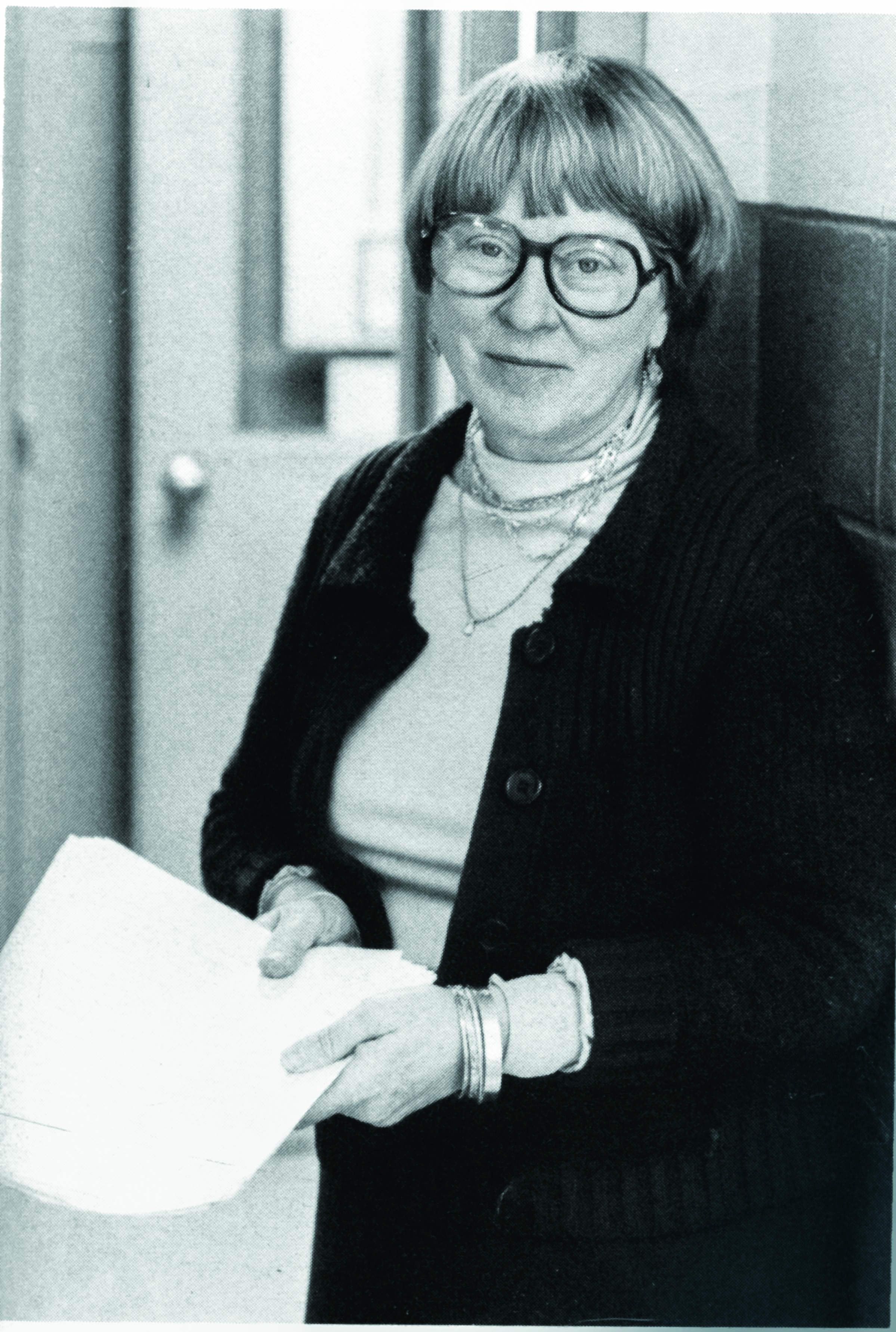 Cornelia Constable and Edward Kitfield '41 passed each other on a Durham sidewalk and both turned around for another look. "It was love at first sight," says their daughter Meredith Kitfield '74. A year after graduating from UNH at 19, Cornelia married Edward, a Marine who was deployed to the South Pacific shortly after their wedding. She learned early on to be self-sufficient, holding down a wartime position as a test engineer for Wright Aeronautical in New Jersey.
Cornelia lost her job when soldiers returned to the workforce after World War II and the couple came back to Durham. At the same time, they were raising a young family and money was tight, says Meredith. To make ends meet, the couple started the "Kit Shop" in the family van. Cornelia prepared all the food and Edward sold her sandwiches around the UNH campus.
After obtaining a master's degree in education in 1961, Cornelia began a teaching career. Though she had studied English, she became a popular math teacher in the Oyster River school system, and she taught herself to ski after students asked her to chaperone the ski club. She retired from teaching in 1986.
Enthusiastic travelers and skilled mountain climbers, the Kitfields went birding in the Galapagos Islands and hiking the Grand Canyon. They made the climb to Machu Picchu and explored New Zealand and the Arctic. Closer to home, Cornelia earned membership in the the Appalachian Mountain Club's White Mountains 4,000 Footer Club by climbing every New Hampshire peak over 4,000 feet.
The couple's travels continued even after Edward became ill. Cornelia planned long car trips across the United States and arranged lengthy European cruises. After a trip to Ireland for a grandson's wedding, Cornelia decided to take herself and her husband on a trip around the country, despite limited experience driving on the left. When they returned, Cornelia cheerfully reported that she had "only lost two side mirrors."
In her later years, Cornelia owned several apartment buildings. Tenants quickly became friends, says her daughter, and at the holidays Cornelia always remembered them with gifts. Alongside former students and teaching colleagues, they were among the many who reached out after Cornelia's passing, eager to share memories of her friendship and largesse.
Return to In Memoriam
blog comments powered by